UNM fuel cell research may provide electrical backup at home
UNM fuel cell research may provide electrical backup at home
March 19, 2015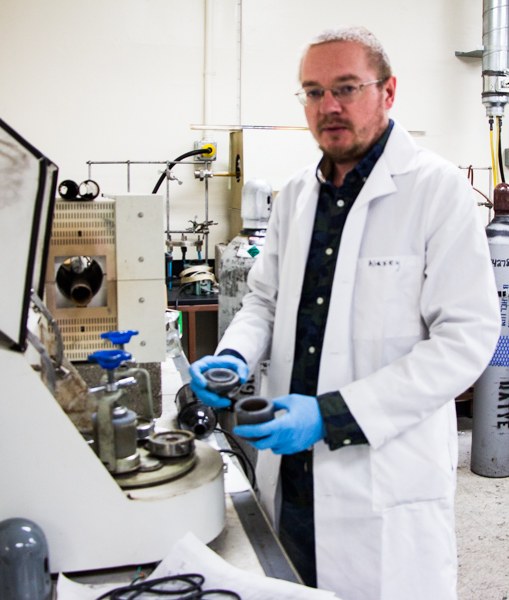 Research faculty members in the Center for Micro-Engineered Materials and Chemical and Biological Engineering Alexey Serov, Plamen Atanassov, Kateryna Artyushkova and Ivana Gonzales will spend the next two years working to develop materials for a cheaper, more durable and stable electrocatalyst for fuel cells.
UNM will partner with Los Alamos National Laboratory, IRD Fuel Cells and Pajarito Powder, two private companies. Each partner will address a specific technical part of the alkaline exchange membrane fuel cells. This is a significantly different approach to the technology.
"UNM will make a new type of electro catalyst," said Serov, who is the primary investigator on the project. "Pajarito Powders will take our technology and make large amounts of those materials and Los Alamos will make a polymer which will be integrated with the materials from Pajarito Powder and then we will give it to IRD."
Visit UNM News for the full version of "UNM fuel cell research may provide electrical backup at home"