CMEM featured in Chemical & Engineering News for work on carbon coatings to improve hydrothermal stability
CMEM featured in Chemical & Engineering News for work on carbon coatings to improve hydrothermal stability
December 3, 2012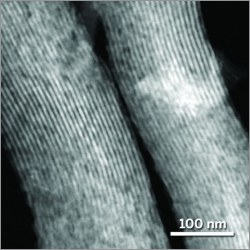 Chemical & Engineering News' News of the Week for December 03, 2012 has an article featuring UNM CMEM. Abhaya K. Datye, Hien N. Pham, and Amanda E. Anderson found that the SBA-15 supports can be protected by coating them with a thin carbon layer. 
Read "Low-Cost Protection For Biomass-Processing Catalysts"
. The article was written by Mitch Jacoby.